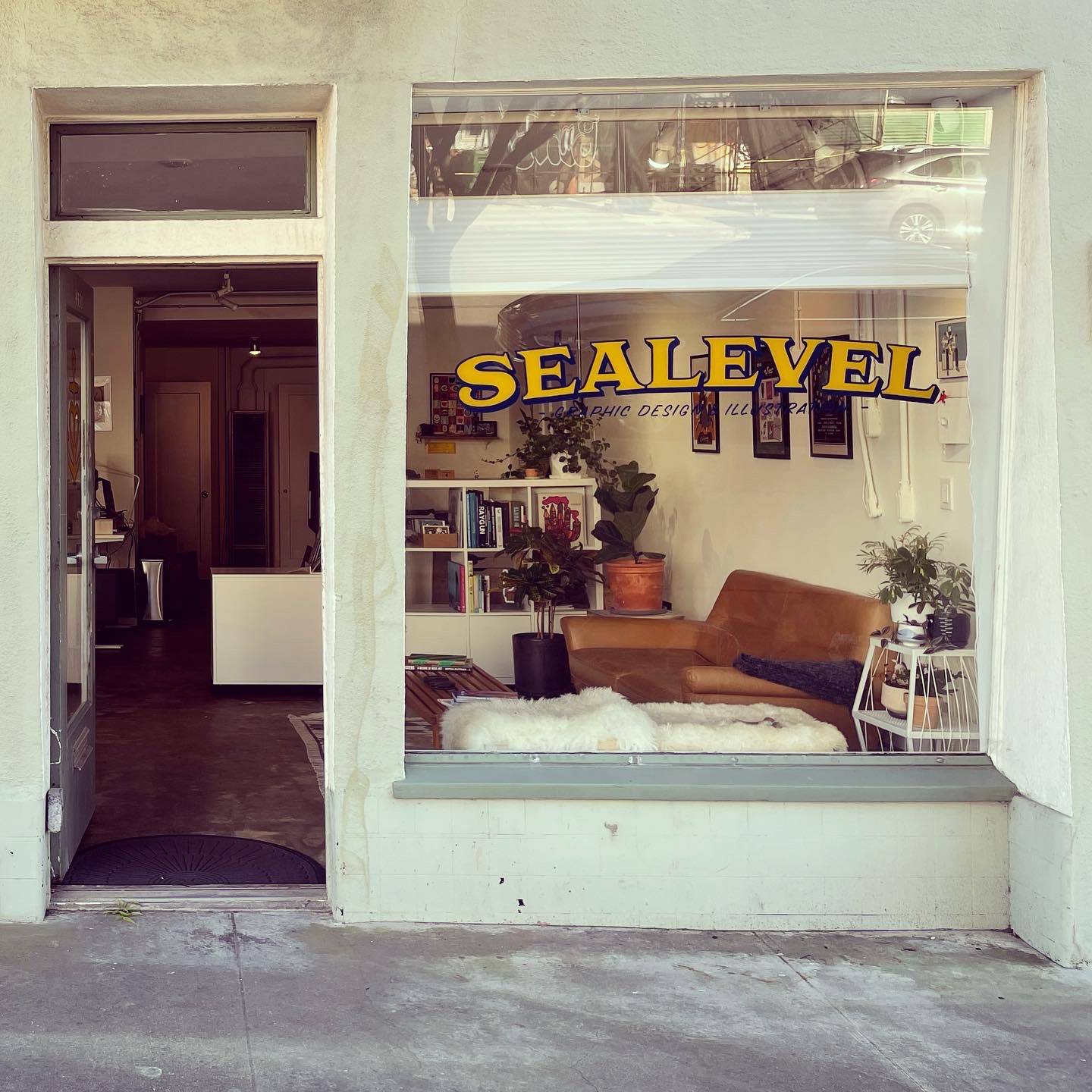 Sealevel is an artist workshop and community gathering space in the Outer Sunset neighborhood of San Francisco, where all are welcome to come together to exchange ideas, share skills, provide resources, and express their creativity. We believe it's fundamental to our wellbeing to support each other, invest in personal growth, and nurture close, in-person bonds. We are wholeheartedly committed to enhancing our neighborhood by cultivating a sense of connection and belonging, and by providing a space for magic to happen when people gather to share and collaborate. 💙⚓️
If you would like to teach a weekend or evening class, host a pop-up, present your poetry / novel / comedy / short film / (acoustic) music, have something you're passionate about or an exciting idea you'd like to share, I'd love to hear all about it! You can give us a holler HERE.

Jeana Loraine is an artist and owner of Sealevel. All her life she's felt drawn to water, especially the ocean. From the first time she crossed the Atlantic while relocating to Europe as a child, to the present day where she's returned to California to make her home by the sea, water has always served as a great source of inspiration. There's a certain melancholy attached to the sea and all things nautical, something nostalgic. Living in the Outer Sunset she is surrounded by things that amplify these feelings. The steady rhythm of the tides, the fog rolling in and out, the fog horns, the surfers bobbing in the water and the cargo ships on the horizon, the seagulls and the pelicans, the weathered paint... All these things fill her with a longing she needs to express but can't quite explain with words. So instead, she shape these sentiments into something palpable by weaving them into her illustrations.
If you would like to collaborate, commission a one of a kind piece, have questions, or just want to say hi, please feel free to get in touch HERE.